Startup #9: A work community in your pocket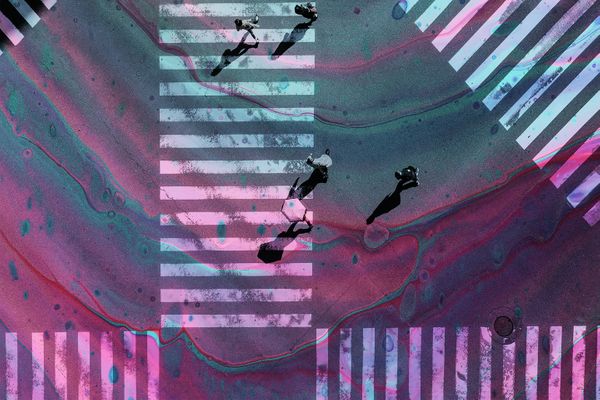 This is the first fork in the direction of 20startups ⏎
I'm taking elements from my previous experiments such as Readyset, Skillmap and the previous iteration of Project:Work.
The short version is that I'm looking at pulling some of my experiments together and creating a new kind of digital work community built from the group up with a laser-focus on quality of experience, authenticity and shared progress.
This new network is built on a few principles:
Small, tight groupings
Communication dynamics change very substantially at different group scales and humans can only sustain a certain number of meaningful social connections. At smaller group scale, members feel a higher level of connection and reduced social pressure, meaning that they can be more vulnerable, more authentic and can buy into each other's success in a greater way.
The right kind of game
Everything becomes a game... and especially so social apps because everyone can see how 'well' you're doing. Deciding what goes on the scoreboard becomes incredibly important in steering what the community and individual players optimise for.
A space for works in progress
This is a space for ideas and unfinished projects, not just neatly packaged past work. By making a safe space to share work, the community gains purpose: getting feedback, helping each other, mutual learning.
Remote is inevitable
I deeply believe that travelling to a physical office is largely wasteful. That said, by losing a physical coworking space or office, you can end up losing the community side of things. P:W is a mission to enable one within sacrificing the socialisation benefits of the other.
Show, don't tell
This is a place to demonstrate your work and projects, not just paragraphs of text to describe them. There's a lot that can't be described in text, it's uncomfortable to write, and needs constant maintenance to keep it up to date. I'm taking a more dynamic and content-driven approach.
Authenticity and transparency
We use proof-of-work and social proof to validate what's been done. Real connections and real work – no inflating job importance, no buzzwords.
No spam
By placing value on the wrong metrics, other work-related networks have become synonymous with spam: irrelevant notifications, copy-paste cold messages, connection requests from strangers. By focusing on quality, we are designing these things out from day one.
Relevance over everything
We work hard to understand you and show you a personalised perspective of the network. We'll always explain why we're showing you something.
Working in public
Project:Work is a place where we share what we're working on openly. Because of this, we'll be building in public, on the platform. Want to have your say? We're open to hear it.
Co-operative
And I'll be trying something else new here too.
This an ongoing project to build the future of work... and I can't do it alone.
I'm thinking about opening this project up to a pool of 'co-founders'. Each co-founder will receive a single share in the new business in return for their ongoing input and help in bootstrapping an entirely new way of working.
Interested in being involved in some way?